Sacher, located in the heart of Vienna, is not just a regular hotel but rather a significant historical landmark and the perfect epitome of luxury. Founded in 1876 by Eduard Sacher, whose father, Franz Sacher, famously created the renowned Original Sacher-Torte, this establishment held great importance in Vienna for more than a century.
It's right next to the Vienna State Opera and the fancy Kärntner Straße, making it a standout spot in the city. The hotel is really known for its amazing chocolate cake, the Original Sacher-Torte, which is a big part of Vienna's food scene.
But there's more to Hotel Sacher than just great cake. It's a mix of old-school charm and modern luxury, and that's why travelers from all over love it.
Stylish Stays
As soon as you walk into Hotel Sacher, you'll feel like you've stepped into a world of quiet luxury. The hotel has all kinds of rooms to suit what you're looking for.
You can pick from the simply elegant Superior Rooms to the super fancy Presidential Suite. Each room is put together with care to make sure you have a great stay.
The rooms are decked out with classic furniture, fancy fabrics, and historical art, all adding up to a really classy vibe. Plus, they've got all the modern stuff you need mixed in with the hotel's old-world charm, so you're sure to be comfy and have a memorable time.
They've really thought of everything, from super comfy beds to fancy marble bathrooms, making the hotel a top spot for luxury.
Eating at the Hotel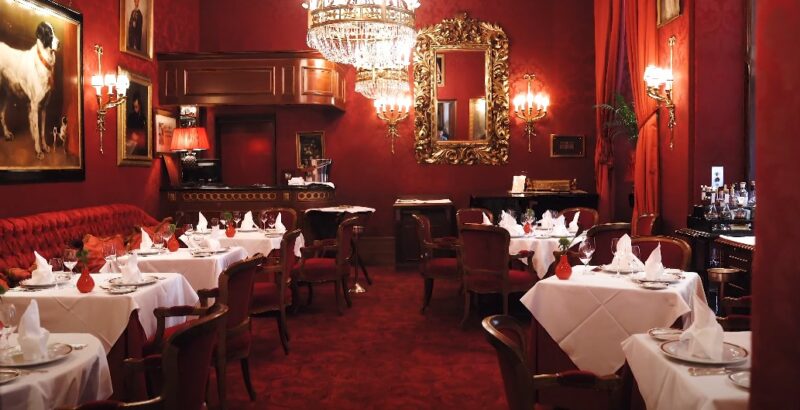 Eating at Hotel Sacher is like a mini food adventure! Each place to eat in the hotel has its own style and different kinds of food.
Let's check out what you can find!
The Rote Bar
The Rote Bar is super welcoming and feels like a cozy spot. It's great if you want to try some traditional food from Vienna.
Picture yourself chilling in a comfy seat, in a friendly place, munching on some classic local dishes. It's like getting a taste of Vienna without even stepping outside the hotel.
The Blaue Bar
If you've been out and about in Vienna and need a place to relax, head over to the Blaue Bar. It's a bit fancier and perfect for kicking back with a cool drink.
Imagine hanging out with a tasty cocktail or a nice glass of wine, just taking in the classy atmosphere. It's the perfect spot to make your evening a bit more special.
Café Sacher
View this post on Instagram
And then there's Café Sacher – the star of the show. This is where you can try the famous Original Sacher-Torte, a super popular chocolate cake.
It's not just any cake; it's a big part of Vienna's history. The café is incredibly charming and has a lot of history too.
Eating a slice of this famous cake is like being part of a long-standing Vienna tradition. It's something you've got to do to really feel the spirit of Vienna.
So, whether you're up for a big meal, a fancy drink, or just want to treat yourself to some cake, Hotel Sacher has something for everyone. Each place to eat here opens up a different part of Vienna's food scene for you to discover and enjoy.
Relax and Recharge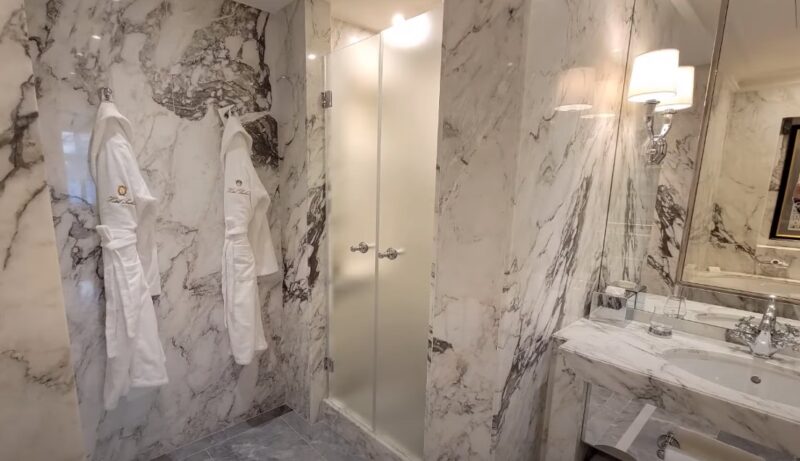 Hotel Sacher isn't just about great food and beautiful rooms; it's also a place where you can chill out and feel refreshed. The hotel's spa is a peaceful spot where you can take a break and treat yourself.
They've got all sorts of spa treatments, like relaxing massages, face treatments that make you feel new again, and fancy body treatments. The spa feels calm and quiet, with really nice treatment rooms that help you relax.
They also have special wellness programs if you're looking for a full-on spa experience. Whether you just want to relax for a bit or go for a full spa treatment, Hotel Sacher's spa is a great escape from the busy city life.
More Than Just a Stay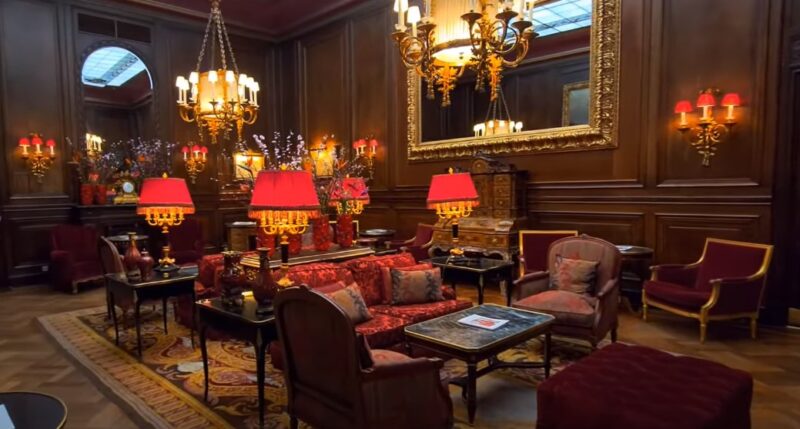 Hotel Sacher goes all out to make sure you have an amazing time, not just in your room or at the restaurant. They've got lots of extra stuff to make your stay even better.
Need help planning what to do in Vienna? Their concierge desk can help you out, from getting theater tickets to organizing city tours.
If you like to keep up with your workouts, they have a top-notch fitness center with all the latest gym equipment. Business travelers will find the hotel's business center super useful for getting work done or having meetings.
Plus, they offer valet parking, which adds a touch of convenience and luxury to your stay. Everything at Hotel Sacher is set up to make your visit smooth and enjoyable.
Famous Faces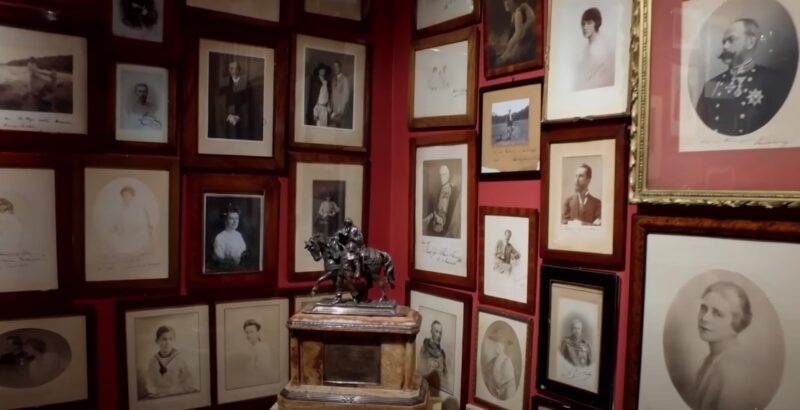 Hotel Sacher isn't just known for its great rooms and cakes; it's also famous for some of the big names who've stayed there. All sorts of famous people, like kings and queens, movie stars, and well-known artists, have chosen to stay at this hotel.
These famous guests have made the hotel even more special, turning it into a real piece of history. The hotel has lots of interesting stories about the famous people who've stayed there, adding a touch of star power and excitement.
They're really good at taking care of all their guests, famous or not, making sure everyone has an amazing time.
Discovering Vienna's Wonders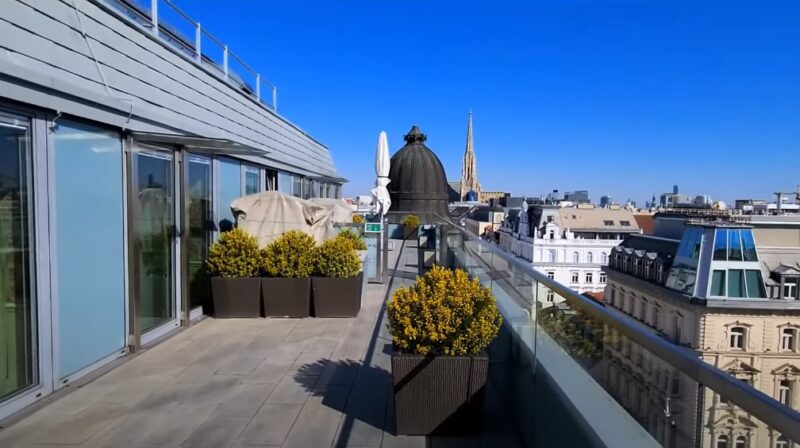 One of the best things about Hotel Sacher is its awesome location right in the middle of Vienna. This means you're just a short walk away from some of the city's most fashionable spots.
Imagine stepping out and finding yourself close to the fancy Vienna State Opera or the amazing St. Stephen's Cathedral. And let's not forget the Hofburg Palace, where you can really feel the city's history.
If shopping is your thing, you're in luck because Kärntner Straße, Vienna's top shopping street, is right nearby. Or, if you're up for a little adventure, wander through the Old Town's side streets.
You'll find all sorts of neat places and cozy taverns that feel like they're straight out of a storybook.
Living the Viennese Life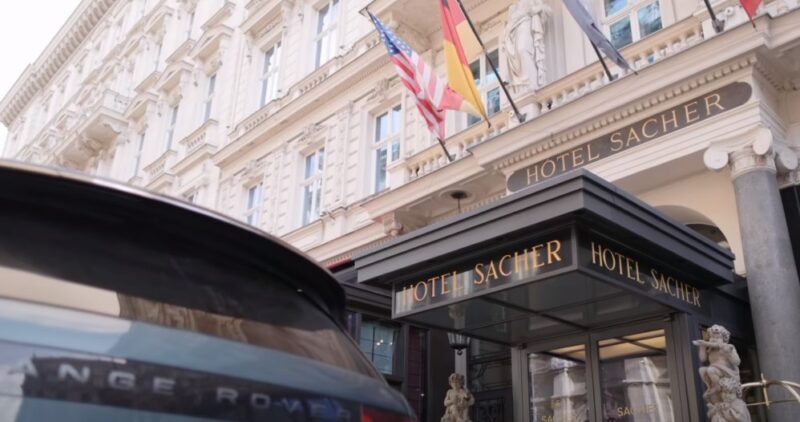 Staying at Hotel Sacher isn't just about enjoying a fancy room or delicious cake. It's also your ticket to experiencing real Viennese culture.
How about catching a classical music concert at the Musikverein or the Wiener Staatsoper? These places are famous for their music and will give you a taste of what Vienna's all about.
Don't miss out on visiting the Schönbrunn Palace, a place so important it's on the UNESCO World Heritage list. It's like stepping back in time to when emperors and empresses ruled.
And for a true Viennese experience, chill out in one of the city's traditional coffee houses. Picture yourself relaxing with a hot coffee and some delicious pastries, just like the locals do.
FAQ
Can I buy the Original Sacher-Torte outside the hotel?
Yes, you can! The Original Sacher-Torte is so popular that it's available for purchase not just at the hotel but also online. So, you can enjoy this famous cake even after your trip to Vienna.
Are there any special packages for couples at Hotel Sacher?
Absolutely! It offers special romantic packages for couples, which often include luxurious accommodations, spa treatments, and sometimes even a special cake-tasting experience.
Does it accommodate dietary restrictions in their restaurants?
Yes, they do. The hotel's restaurants are happy to cater to various dietary needs, including vegetarian, vegan, gluten-free, and other specific dietary restrictions. It's always best to inform them in advance, though.
Is there a dress code for dining at the hotel's restaurants?
While there's no strict dress code, smart casual attire is recommended, especially for dinner at the more upscale restaurants like the Rote Bar.
Can I host a private event or meeting at the hotel?
Yes, Hotel Sacher has facilities for hosting private events and meetings. They offer elegant spaces that can be tailored to your specific needs, whether it's for a business meeting, a wedding, or another special event.
Does the hotel offer any guided tours or cultural experiences in Vienna?
The concierge at Hotel Sacher can arrange a variety of guided tours and cultural experiences for guests. These can include city tours, museum visits, and even tickets to concerts or opera shows, helping you dive deep into Vienna's rich cultural scene.
Wrapping Up
Hotel Sacher is a lot more than just a place to sleep. It's a big part of what makes Vienna elegant and special.
With its mix of history, fancy style, and amazing food (like the famous Sacher-Torte), it's the perfect spot for anyone looking for a special experience in Vienna. Staying at Hotel Sacher isn't just about enjoying a luxurious hotel; it's like being part of Vienna's rich culture.
The hotel combines old-world charm with modern comforts, making it a top choice for guests from all over the world who want to get a real taste of Vienna's tradition and style.